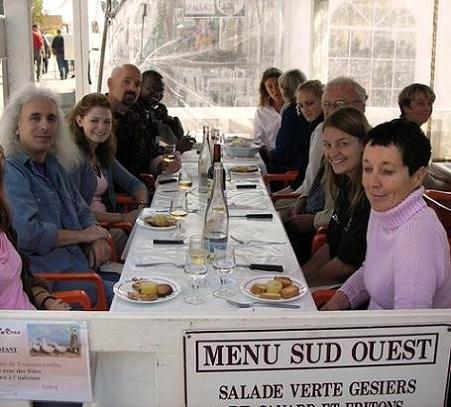 Through my connection -- I'm on the Board of Directors --
with the non-profit organization Sister Cities of Nashville,
I've gone over to Caen, France, a couple of times. (Caen is
Nashville's French sister city.) This was the farewell lunch
a few years ago, held after a week of performing twice a
day at La Foire Internationale... an event that draws some
50,000 people every year. My fellow Wild Oats Records
artist, Joel Alan Lehman, is two seats to my left. And the
fellow with the glasses across the table is our delightful
host, deputy mayor Jean-Pierre Viallaneix.