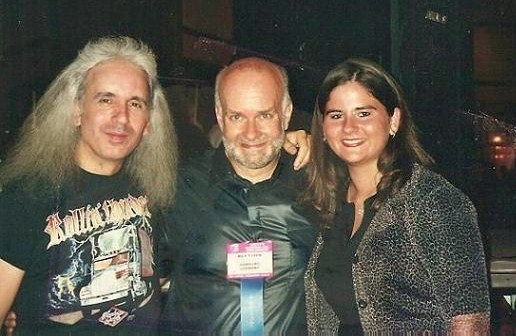 My good friend Nils Tuxen (in the middle here) is a fantastic musician.
He's from Denmark originally, but has lived in Germany for many years,
and he has performed with me everywhere from Nashville to Norway to
the Czech Republic to Israel... and a bunch of places in-between. Nils is a
multi-instrumentalist, but he's especially renowned for his talents on the
pedal steel. Anyway, he was playing up in St. Louis, at the big annual steel
convention there, and invited me to perform with him. Also in the band
was Jenee Kenner (on the right), a really good fiddle player.